There is no denying that London is one of the finest cities on the planet for enjoying an action packed few days of fun and adventure. However, what if you would like to wind down a little and relax while you are in UK capital?
Well, the good news is that there are great ways of going this that you might not have thought of. There is no need to get stressed out in the middle of a huge troop of eager tourists when you can see London on your own terms and relax at the same time.
Go To A Park
Many first time visitors to London rush around the city without even realising that there are some beautiful, massive parks near them. Of course, if you travel around on the Tube then you won't even see any of the greenery that is just out of reach.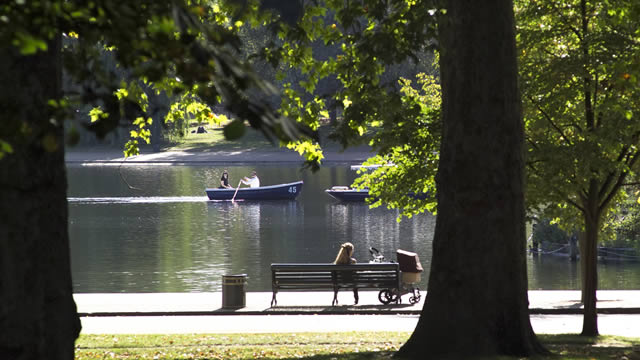 On the other hand, if you choose to go for a stroll then you will come across huge, enticing spaces such as Hyde Park, Green Park and Regent's Park. These are all excellent spots to head to for a picnic, to read a book or just to feel the pleasure of being out in the fresh air.
While a lot of people head to these green places to carry out their favourite sports, they are also ideal for getting a breather from the busy city streets and packed attractions.
Get Out On The Thames
The river Thames is likely to be central to your time spent in London, as this famous river flows right past some of the city's most fascinating sights. However, have you ever considered getting out on the river with a Thames river cruise?
This is a brilliant way to see London from a unique vantage point while also relaxing and feeling the peace of being out on the river. In fact, if you want to make your time here even more special then you could arrange to get afternoon tea on the Thames.
Another interesting option is to listen to some live music while you are out sailing on the river. The Thames has a magical feel to it and by viewing the capital from this vantage point you will get a completely different impression of it than you would on land.
Check Out A Museum
Some of the world's biggest and most impressively stocked museums are to be found here in the UK capital. These are popular places to visit but the best ones still offer enough space and peace for you to relax as you wander around.
Perhaps the most famous of all the London museums is the magnificent and massive British Museum. Other fine options for soaking up some culture include the Natural History Museum, the Victoria & Albert Museum and the Museum of London.
If you prefer to find your relaxation in an art gallery then you can choose from the likes of the Tate Modern, the National Gallery and the Barbican Art Gallery.
Go To A Church Or Cathedral
Another way of finding an oasis of calm in this giant, metropolitan city is to head to one of the big religious buildings in here. St Paul's Cathedral is arguably the most famous and it offers the perfect place for some quiet reflection in between your visits to noisier places.
Other options well worth considering include Southwark Cathedral, Westminster Cathedral and Holy Trinity Church. In fact, once you start looking you will soon discover that there are beautiful and welcoming religious buildings all over the city.
Be sure to check the opening times for the specific church or cathedral that you want to visit, as they aren't all open all the time. You might also find that big crowds visit the most famous cathedrals at the busiest times of day, but that it gets a lot quieter away from these peak times.
Head To Greenwich
Greenwich is widely regarded as one of the most exciting yet tranquil parts of London for visitors to explore. This historic part of the capital is where you can visit the Royal Observatory, the Cutty Sark and Greenwich Park.
If you are feeling active then cycling down here from central London is an attractive proposition. Otherwise, you can get here by bus, train or boat.
By exploring these great ideas you can make your trip to London a lot more relaxing than you had expected it to be. Of course, if you want to mix some relaxation with some more adventurous activities then this is a fine city in which to do it.